Some of you might know that my love of a loose dress is just a little bit extreme. When Simple Sew released a Cocoon dress sewing pattern I fell in love at first sight. Secret pyjama dress of my dreams…deep pockets included!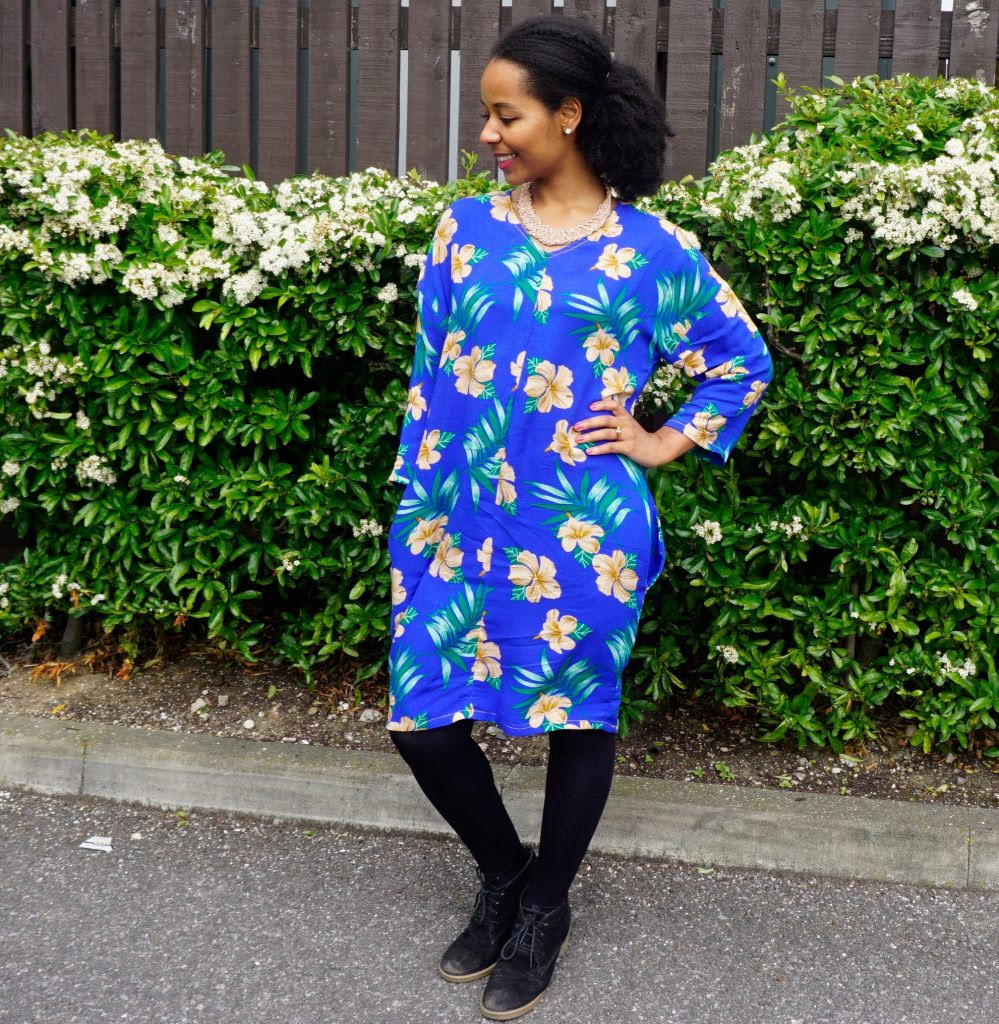 Sizing
While I usually wear a size 10, sometimes size 12 at the hips (I'm a pear) I looking at the finished measurement I didn't want my figure to be completely lost in the cacoon so I optimistically went for a size 8. Which I think worked out well! This dress has a lot of built in ease so just go with what you think is best/play around with the looseness.
I didn't adjust the length of the dress so this is it on me and I'm 5″3. When I make this again I will shorten it. I will shorten it at the natural waist as the pockets where slightly to far down for me.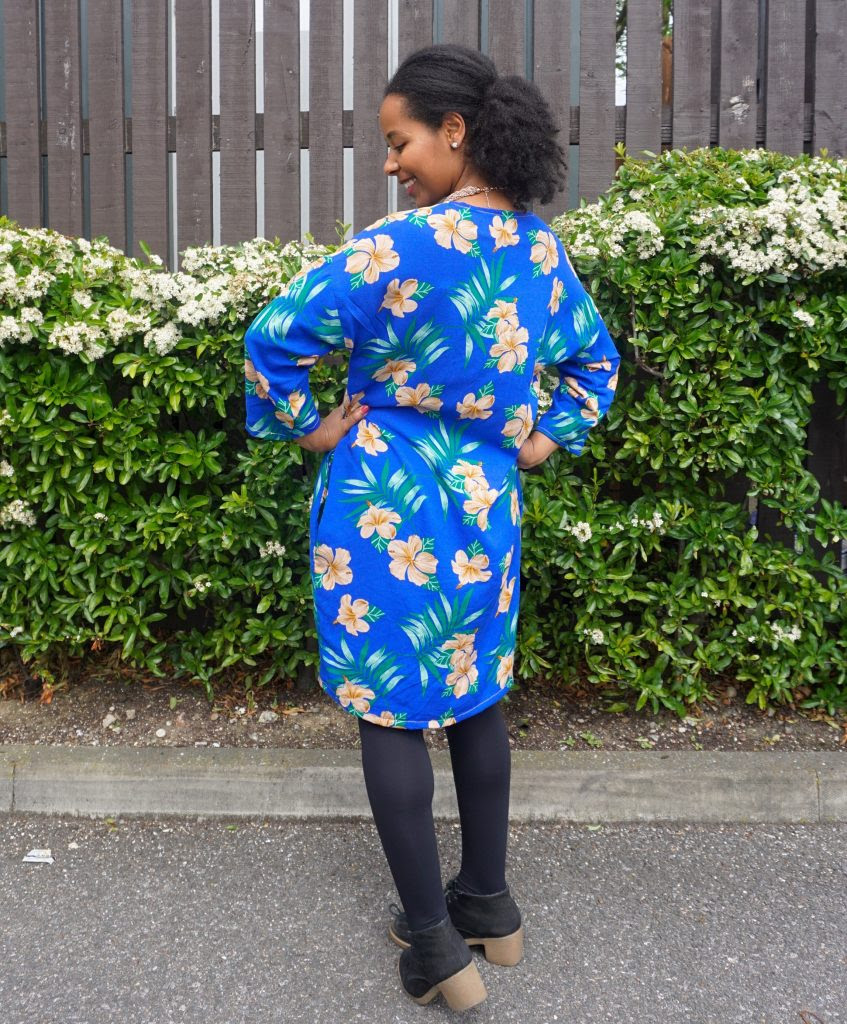 Fabric 
Personally, for this style, a fabric that drapes nicely would be top of my list. I choose a rayon I got from Church Street market in Marylebone for a bargain £2 per meter. Again more drape keeps your shape able to come through.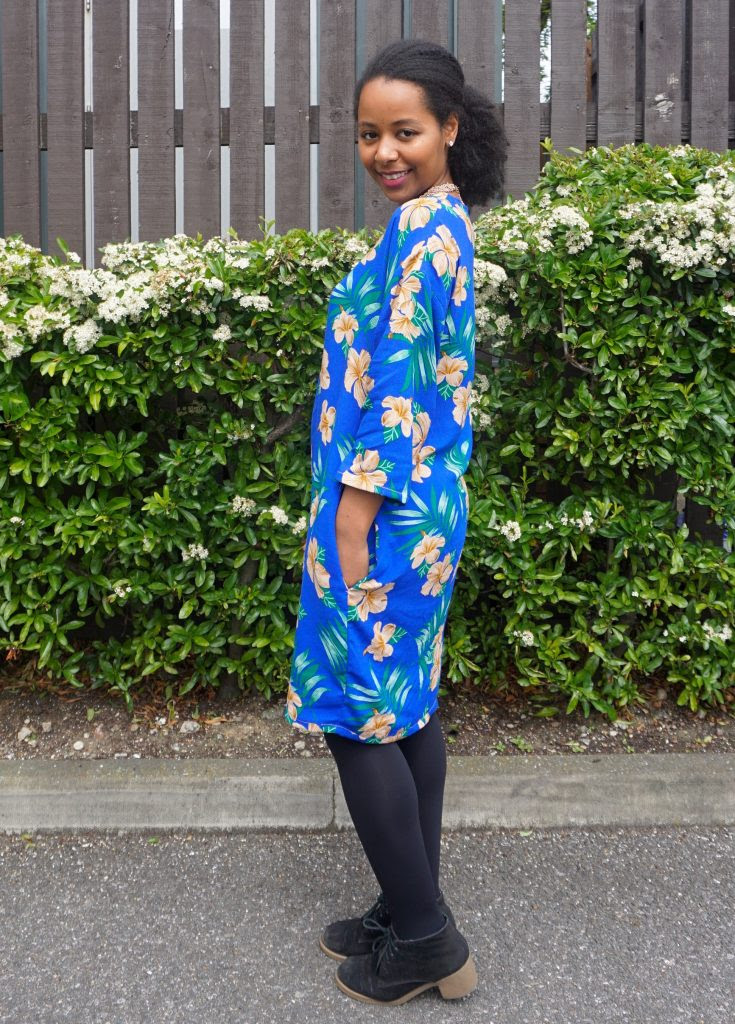 Tip
Overlock/finish your seams before you start sewing the garment together (apart for the neckline, there is facing). So much easier then trying to awkwardly do them at the end. This dress comes together quite quickly and easily even for me (and I am a champion tea break sewer!) Finishing all your seams will make this even quicker!
I hope you found this useful and I really want to see anyone else's version of this!
Happy sewing!!
Meg xxx
Meg blogs at https://pigeonwish.wordpress.com/